Small business will prevail.

Small business owners trust us to increase their sales by bringing buyers with affordable small business internet advertising. What are your sales goals? How do profitable buyers impact your business?
Your competitors are winning new customers that are searching to buy your products and services right now. Why make it so easy for your competition to beat you, unless they are better than you? Are they? There are reasons why our smart clients prevail when we bring buyers. Do you want to know why?
You too can get new customers. You can get more sales, increase revenue, and get better cash flow. You can become more profitable when we bring buyers to your company with local search engine marketing. If you are a smart local business owner interested in attracting profitable clients, contact us at 1 (800) 681-5943 to find out if you qualify for our service.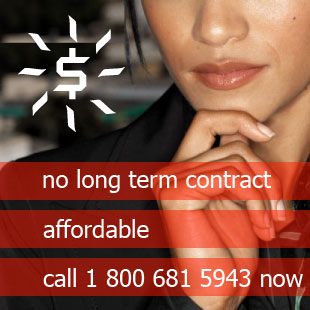 Why small business owners choose BringBuyers marketing agency?
We work so small business owners prevail.
Making local online advertising profitable for our clients simply and affordably is a purpose driven work. Our clients trust that we will do as good of a job or better than they would if they had the time, technology, intellectual property, passion, and relationships to do it themselves.

We learn so small business owners prevail.
Not a day goes by that we don't learn a method to improve our client's business with local internet marketing.

We dream that small business owners prevail.
Yes, we see small business owners increasing their sales and revenue in our dreams and we are trusted to make it a reality.

We pray that small business owners prevail.
God bless the small business owner. When local business owners profit from our hard work, we pray that God bless them with the courage and wisdom to do more good works.

We correct our mistakes so small business owners prevail.
Business owners trust that if we make a mistake, we will correct it and do what is in their best interest in a timely manner.


How can you profit when we bring buyers to you
with affordable small business internet marketing?
How can you know what buyers want and how they want it before your competition?
How can you get your digital business card in the hands of potential customers at the exact moment that they are thinking about buying what you sell?

Wouldn't that be good for your sales and financial freedom?
How can you stop wasting money on advertising and marketing that don't work?
How can you could measure what works and does not work?
You can with search marketing services by BringBuyers.
How can you calculate your return on investment for your small business marketing campaigns?
With BringBuyers, you can because a professionally managed internet marketing campaign for your small business is golden. It works and brings buyers as long as there is a need and demand for what you sell.
Social Media Marketing (SMM)

Lead Generation

Data Feed Management

Conversion Rate Optimization

Online Public Relations
Call toll free 1(800) 681-5943 now and talk with an advisor to see how we can help bring buyers to do business with your company.




What should you do next?
Name:
Company:
Website:
Email:
Phone:

I Want My Business To Prevail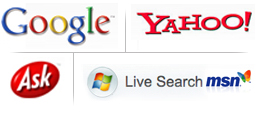 When can you use search engine marketing and online media to bring buyers?
When you want your marketing to generate leads and sales.
When customers are ready to buy.
Do buyers search for your products and services on search engines like Google, Yahoo, MSN, ASK, Internet Yellow Pages, and other directories?
Search engines are the new customer channels because that's where customers go to start looking for what they want to buy.
Will customers find you or will they only find your competitors on the front page? The companies found on the front page of the search results get the customers.